CAORO: 20 years of excellent craftsmanship
CAORO is a Vicenza brand that stands out more than ever as an authentic representation of the style and tradition of Italian goldsmithery.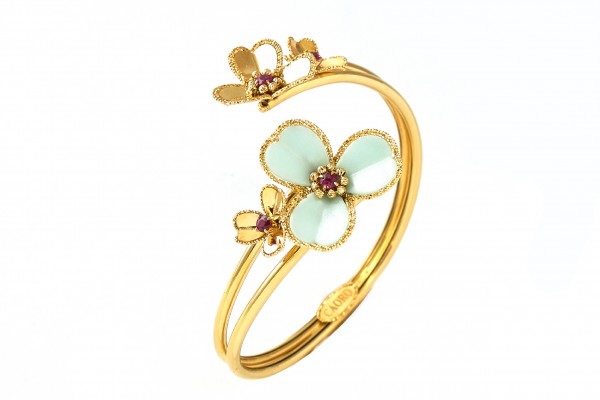 It was founded in 1996 by the Caoduro brothers Andrea and Carlo who were driven by a strong spirit of enterprise. CAORO jewellery is unique for its intense and high class style. The product is also characterised by excellent design and creativity which have led to its receiving more consensus in the most important markets in the world.: U.S.A, ASIA, MIDDLE EAST and in the FAR EAST.
The authenticity, attention to details, the intuitive use of diamond wire, an appropriate balance between manual ability and technological appliances are all elements that allow CAORO to be a trailblazer for other companies in the industry and at the same time introducing jewellery that highlights gold not only as a precious metal but a very authentic means of expression.
All CAORO team members put into their jobs on a daily basis: wisdom, creativity, accuracy but mainly passion and love. These years of successes are a celebration of the skillful craftsmanship, heart and soul put into it, the limitless creativity of the Caoduro brothers, elements which allow the company to project a continuing quest for excellence.