Maria Gaia Piccini: only one jewel and multiple combinations
Symbolic and jovial geometries, interchangeable triangles and circles characterize the creations of the Florentine brand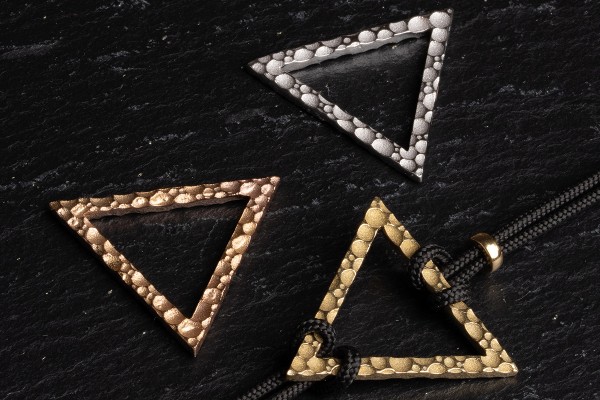 Maria Gaia Piccini -Pontevecchio- was launched in september 2016 in Florence, with the intention of creating dynamic and contemporary jewels, that will mark a radical difference from the well-trodden themes of both fine and florentine jewellery.
In fact, the collections are characterized by symbolic and jovial geometries, more specifically interchangeable triangles and circles. Just one piece with a myriad of possibilities: from earrings to a pendant; from a pendant to a bracelet.
The inspiration of the Maria Gaia Piccini jewels derives from these archetypes. In each one of them, my past, present and future are preserved in a symbolic embrace.