Third Italian Jewelry Summit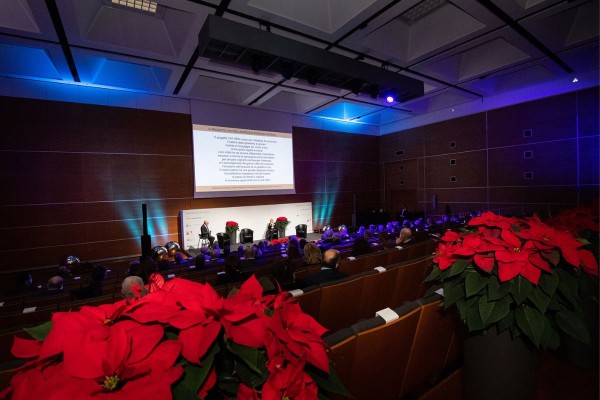 The future of Made in Italy in the jewelry sector will take center stage at the third "Italian Jewelry Summit," scheduled for December 1 at the Auditorium of Arezzo Fiere e Congressi. The event, organized by the Italian Exhibition Group (IEG) in collaboration with the Municipality of Arezzo, the Chamber of Commerce of Arezzo-Siena, Arezzo Fiere e Congressi, and trade associations, will bring together key players in the industry to discuss development strategies for Italian goldsmithing and jewelry.
The "Italian Jewelry Summit" will be an opportunity to address challenges and opportunities in the sector, including the need to ensure sustainability and continuity. Additionally, there will be a focus on the importance of engaging young talent and attracting new professionals to the industry. The goal is to define best practices, common tools, and shared paths to remain competitive in international markets.
The event will take place in the Arezzo goldsmith district, the largest in Europe, highlighting IEG's commitment to supporting the Italian jewelry industry. Among the partners involved are the ICE agency, Confindustria Federorafi, Confartigianato, CNA, Confcommercio Federpreziosi, Assocoral, and other industry actors.
Italian goldsmith, silversmith, and jewelry exports increased by 15.3% in the first half of 2023. Tuscany, in particular, confirmed its position as the leading exporting region, with a 13.5% increase and a 35% share of the national total. Arezzo ranks first among goldsmith districts with a 5.6% increase compared to 2022.
After the "Italian Jewelry Summit," IEG's calendar of events dedicated to goldsmithing and jewelry will continue in 2024 with Vicenzaoro January and T.Gold in January, while Oroarezzo will make its return in May. The calendar will also feature various international events, including JGT Dubai at the Dubai World Trade Center.