Premiere rewards the winners of the 32nd edition
5 categories, 13 winning companies, 1 special mention by the jury and the under-30 winner of the Talents category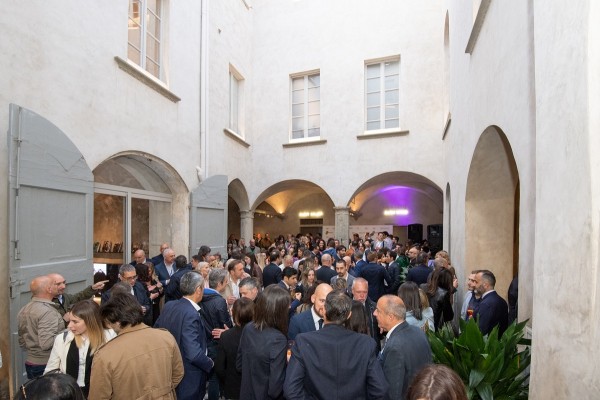 OROAREZZO 2023 has decreed the winners of the 32nd edition of PREMIÈRE, the competition that rewards the jewel that best expresses the excellence of Made in Italy goldsmith and jewelry production. The event promotes the deep bond of the precious with style and fashion to enhance the heritage of creativity and savoir-faire represented by the goldsmith tradition of Arezzo and the Italian districts.
56 competing creations exhibited in a unique installation that welcomes international buyers in the pavilions of Arezzo Fiere e Congressi, on the occasion of OROAREZZO (13-16 May 2023)
13 creations were awarded yesterday evening at the Sugar showroom in Arezzo. To best express the theme of LIGHT proposed by Beppe Angiolini, honorary president of the national chamber of fashion buyers, ambassador of OROAREZZO and art director: MORAGLIONE 1922, QUADRIFOGLIO, F.A. JEWELS, ARTLINEA, ANIMA, SILVER LIGHT GROUP, GOBI PREZIOSI, VENEROSO, DANIELA NERI, GRAZIELLA BRACCIALINI, GIORDINI, UNOAERRE INDUSTRIES, ALUNNO & CO. Special mention for D'ORICA.
"Let's try to surprise and surprise ourselves", Angiolini's invitation. Therefore maximum creative freedom for companies that have been able to compete with bracelets, necklaces, and rings with the most varied designs, shapes and volumes, but united by the ability to represent the luminous power of the precious, in the name of style, production skills and the ability to innovate that characterize Italian manufacturing.
For the Talents Under 30 category, the Italian Style of Marta D'Ambrosio, an Istituto Tecnico Professionale Orafo Arezzo student, wins with the series "Luce è vita". Composed of a rich radial element with an opal cabochon in the center from which soft rays of yellow gold depart, alternating with those of white gold studded with luminous stones of various colors, according to the jury "represents a typical example of jewelry that characterizes the most refined creations of the Italian Style". Thanks to the collaboration of partner manufacturing companies in the Arezzo district, the winner will be able to see her creative idea come true.
The new category dedicated to aspiring goldsmiths under 30 involved three classes of institutes: the Master in History, Design and Marketing of Jewelry at the University of Siena - Campus of Arezzo, the Margaritone Technical Professional Institute and the Piero della Francesca State High School, both from Arezzo, for a total of 15 projects on any theme, exhibited during the four days of the fair. A novelty that aims to support new talent and encourage direct contact with companies, to facilitate entry into the sector and the start of a professional career.
To evaluate the precious creations in the competition, the jury chaired by Beppe Angiolini and composed of the journalist, writer, and podcaster Mariella Milani who presented the evening, the Rai1 fashion journalist Paola Cacianti, the stylists Eva Cavalli and Ermanno Scervino, the founder of Donna Jewel Laura Inghirami, by the jewelry bloggers Blingsis, by the stylists Simone Furlan and Riccardo Maria Chiacchio, and by the stylist and influencer Michela D'Angelo.