The goldsmith manufacturing between sustainability, design and networking
From May 7 to 10, there will be appointments and events that will animate the pavilions of Arezzo Fiere e Congressi and the city center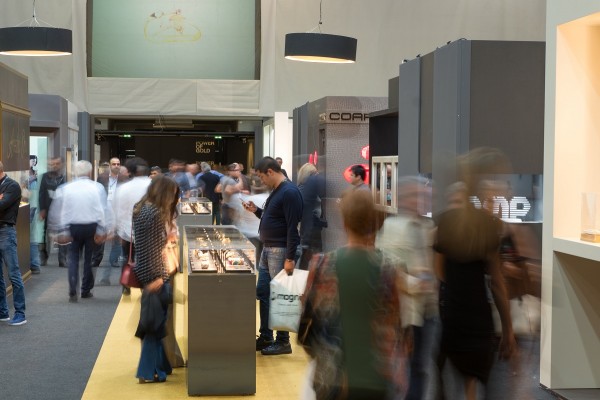 The Oroarezzo 2022 edition marks the in-person return of the show dedicated to production excellence in the Italian and international gold districts and will have a focus on goldsmithing and technology.
The restart format amid stands, workshops and networking with events both at the show and in the city and with themes ranging from manufacturing to design, offering opportunities for meetings and relationships between goldsmith professionals.
There are therefore many "stages" of Oroarezzo: from the pavilions of Arezzo Fiere e Congressi to the main squares of the historic center. Everything is ready to welcome companies, operators and visitors to an "enlarged" show, thanks also to the synergy with trade associations and the local area.
On Sunday May 8, Confindustria Federorafi will give space to sustainability with a technical workshop that will offer a guide to raise awareness of market demands. Thanks also to the collaboration between IEG and the Consulta Orafa Aretina, a comparison will be proposed on the certifications in the field of circularity and traceability of precious metals and on the role sustainability as a key to enhancing the supply chain in terms of both creativity and innovation in the world of luxury.
Furthermore, on Sunday evening, the Sugar, in Corso Italia in Arezzo, will be the venue hosting the awards ceremony of the Premiere Competition (on invitation only) and will decree among the jewels in the competition the best interpretation of the theme of the bracelet in terms of Italian goldsmith manufacturing and design. The event will be presented by Jo Squillo, TV presenter, and will see 57 companies present their creations in front of the jury with jewellery, fashion and communication professionals.
Oroarezzo's experience also continues outside the fair in the heart of the Tuscan city. On Saturday evening, the Palazzo la Fraternita dei Laici will host the opening cocktail organized by IEG with the sponsor Unoaerre while on Monday May 10, the international buyers will participate in the tour experience to discover the cultural and artistic heritage of Arezzo.
Moreover, thanks to the synergy with the municipal administration and the economic categories of the area, the traditional "Gold night", conceived and organized by the Art Director Beppe Angiolini with Confcommercio, will welcome visitors and exhibitors. The extraordinary opening of the shops is scheduled until 9 pm on Saturday with special agreements for visitors and exhibitors and live music sessions in the squares of the center.