Business opportunities multiply at Oroarezzo 2023
The 42nd edition is preparing to welcome the sector's top players and visitors from Italy and abroad.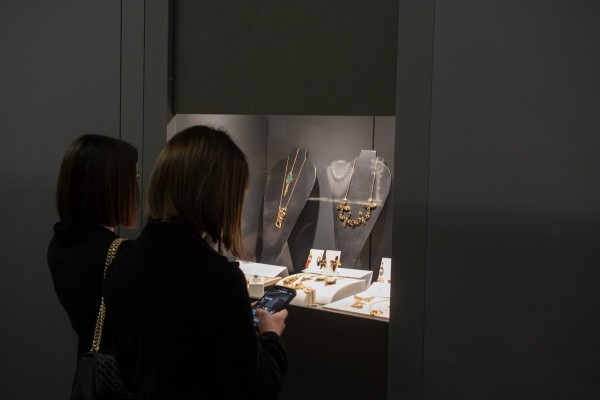 More than 350 hosted buyers will be arriving in Arezzo from 45 foreign countries from among the main outlet markets for the Italian gold and jewelry sector as well as a strong presence of retailers from the North to the South of the peninsula. Business opportunities will therefore multiply thanks to taking careful note of the market and an enhanced incoming programme in cooperation with the Italian Trade Agency and the Ministry of Foreign Affairs and International Cooperation.
Oroarezzo 2023 combines culture and business with a rich program of exclusive off-show events and initiatives to introduce people to the history and beauty of the area, the result of enormous synergy with the local stakeholders Arezzo-Siena Chamber of Commerce, Arezzo Fiere e Congressi, Arezzo Municipal Council, Arezzo Province and the Tuscan Regional Authorities.
The exhibition layout has been renewed in order to relaunch the centrality of gold manufacturing. Exhibitors, up 15% compared to the 2022 edition, will be distributed inside the Arezzo Expo Centre according to a new visitor route centred on boulevards that will provide a more efficient organisation of the product communities and improve the browsing experience.
Gold, silver and jewelry manufacturing, together with semi-finished products and components, will make up 65% of the total offer, 90% of which will be Made in Italy, alongside a representative selection of the best of foreign production districts.
The 2023 edition of the show will feature an even greater focus on the jewelry sector and include several new entries, such as Moraglione, F.A. Gioielli and Stefano&C from the gold district of Valenza. Machinery and technology for the jewelry sector, precious and semi precious stones, packaging and visual merchandising services and a special cash & carry area for retailers interested in ready-to-wear purchases will complete the exhibition offer.