PREMIERE 2018, the 28th edition winners
The jury of Premiere 2018 contest rewards 12 winners in two different categories: those who are more faithfully inspired by the Iron/Gold concept and those who have focused their creativity on the expression of the concept of love.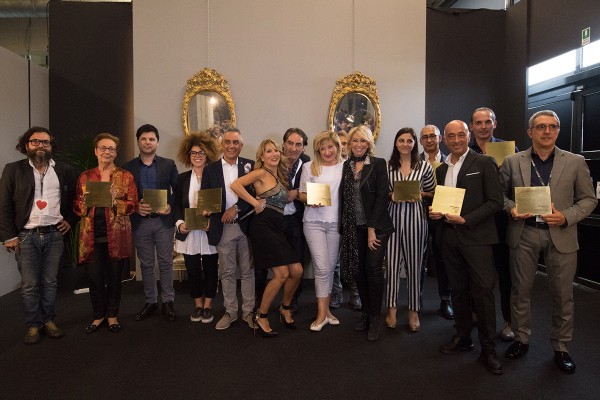 Furthermore, a special prize goes to two historical companies for their originality and creative independence.
The theme of 2018 was the bracelet, unquestionably the item of jewellery most appreciated by women and the jewel with which the companies' design offices put themselves to the test in order to represent "love" through the preciousness and beauty of its shapes and materials.
In fact, the title that Beppe Angiolini – the Show's Creative Director and Honorary President of the Italian Chamber of Buyers - decided to give to this 2018 edition was "The power of Love".
Slave bracelets, bands, chains, double or triple elements that cover the arm, jewellery full of contradictions, just like the moment we are experiencing.
The winners of the first category, focused on Iron/Gold concept are: BIEFFE 2000, ALUNNO & CO, COAR, FALCINELLI ITALY, RV
The winners of the second category, focused on the love theme are: SADE, 3Z, GIORDINI, ARCADIA, QUADRIFOGLIO, GILORO, GOBI
And finally, the companies awarded with a special prize are: GRAZIELLA GROUP and UNOAERRE.
The items selected will be on display for the entire duration of the Show in a special, purpose-built installation located in the central aisle of the Exhibition Centre for every visitor to admire.