The winning companies of the 31st edition of Premiere
The awards ceremony at the Sugar headquarters in Arezzo awarded the companies that stood out for the best manufacturing and design on the theme of the bracelet.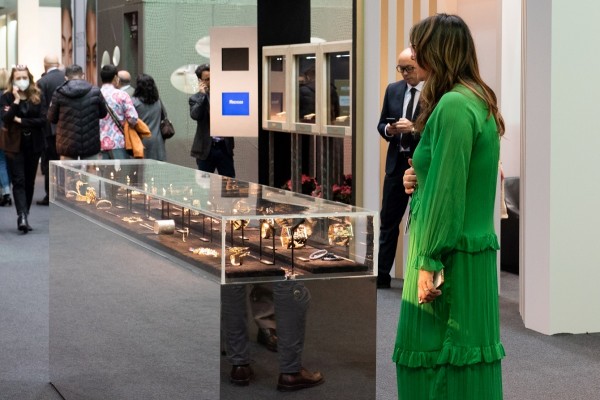 The 15 winners of the Première contest for the best interpretation of the bracelet took place in Oroarezzo 2022, during an evening hosted by the television presenter Jo Squillo at the Sugar headquarters in Corso Italia. Among the competing categories "Creativity and Design, "Creativity, Art and Sculpture", "Creativity and Peace", as well as a special mention from the jury.
Première brought 58 companies into the competition, each with its own interpretation of the bracelet, becoming a showcase for capturing the latest trends in the Art of Manufacturing.
Chosen by the art director of Oroarezzo, Beppe Angiolini, to celebrate the return of Oroarezzo, the bracelet is also a reminder of the universal message of peace and union of the 2022 edition of the event.
The 31st edition of the Premiere contest for the "Creativity and Design" category was won by Leonardo Gioielli by L'Immagine, Maria De Toni, Mosca Guido, Veneroso, Alunno & Co; for the category "Creativity, Art and Sculpture" Arcadia Gioielli, Femar, Loto Preziosi, Gobi Precious and Soul; for the category "Creativity and Peace" Graziella Group, Orolò, Unoaerre Industries, Giordini.
The honourable mention of the jury was finally awarded to Rial.
The jury, chaired by Beppe Angiolini and composed of the journalist, writer and podcaster Mariella Milani, the Rai 1 fashion journalist Paola Cacianti, the stylists Eva Cavalli, Ermanno Scervino and Monica Sarti, Laura Inghirami, founder of Donna Jewel, Jo Squillo evaluated the jewels exhibited in Oroarezzo in a special installation.