Firenze Shankara: when color is precious
Gems, pearls, necklaces and bracelets, corals, turquoises and much more for the Florentine company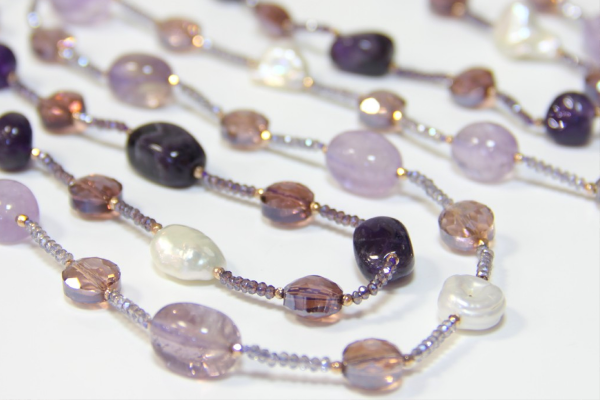 Semi-precious, and precious stones, semifinished products in 925 silver, freshwater pearls, Australian and Japanese coral, turquoise, amber, mammoth ivory, bone and mother of pearl. This and much more is Florence Shankara, a gemstone wholesale company and much more in the service of the precious world.
The collections of necklaces and bracelets proposed by the brand are designed and created thanks to the use of high quality natural materials, in the pursuit of trending colors and fashion.
The loose elements in stone, mother of pearl, semi-precious fabric or glass, macramé, resin, bone and pearls, offer the customer the possibility of personally creating earrings and necklaces following his own taste.